*Warning: This article contains spoilers for episode six of Hawkeye as well as Spider-Man: No Way Home*
It took six episodes for Hawkeye to find its footing and deliver a legitimately entertaining and ultimately satisfying finale, but here we are. After an unevenly paced series with a barely-developed story and disappointing action sequences, director Rhys Thomas pulls out all the stops and delivers the best episode of the limited series by a mile, fueled in part by creative arrow action, terrific comedic timing, and the return of an MCU giant.
As soon as the Marvel Studios logo ends and the Kingpin (Vincent D'Onofrio) walks with his cane to meet Eleanor Bishop (Vera Farmiga), you're immediately hooked. There's reason why D'Onofrio crafted one of the very best, if not the best, MCU villain to date. Every scene with him chills with tension, where a slight change of emotion from Fisk can mean something dangerous for anyone who's in his field of vision. And it's thrilling to see that his demeanor hasn't changed one bit and that he's the very same character (albeit putting on a few pounds, but we can theorize that he survived the blip and this happened post Daredevil Season 3) as in the Netflix series.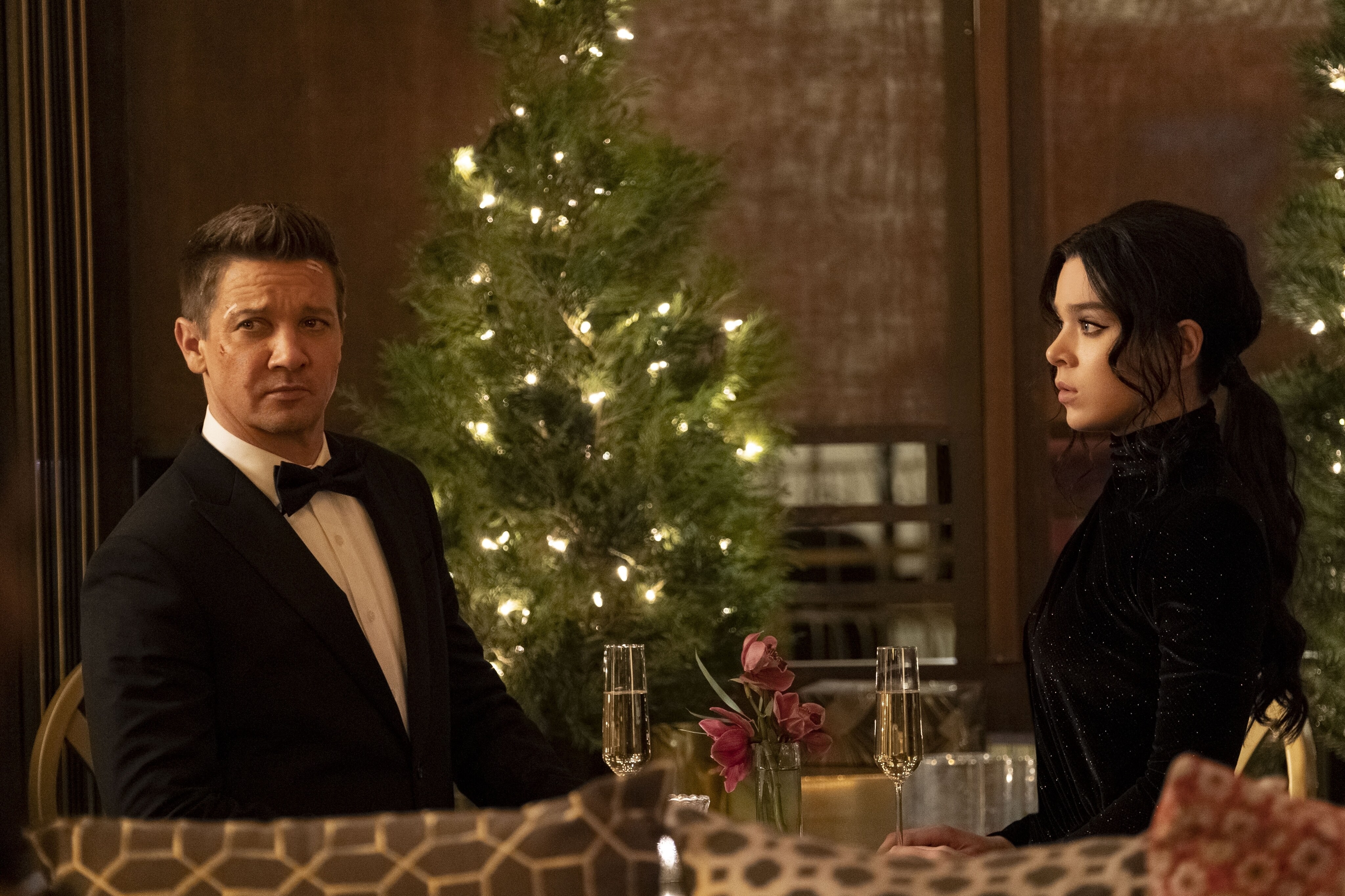 Good on Kevin Feige for not [completely] retconning the character and bringing him back as if the Netflix shows are part of the extended canon of the MCU. I have not seen Spider-Man: No Way Home, due to the Omicron variant forcing theaters in Quebec to close yet again, but my sole wish is that Charlie Cox's Matt Murdock appearance in that movie doesn't remove the character traits that he developed so well like D'Onofrio did in the Netflix series. For those that are disappointed at D'Onofrio's appearance in the series, as he is a tad underused and its ending, with Maya Lopez (Alaqua Cox) shooting the Kingpin in the face, allegedly killing him, don't be. Firstly, D'Onofrio makes the most of his performance and is, by far, the best part of the episode. Secondly, Maya's confrontation with Fisk is plucked straight out of the comics. He survives. And the fact that his "killing" was shown off-screen is pretty telling that he'll be back in some shape or form, most likely in Echo.
The chemistry between Yelena Belova (Florence Pugh) and Kate Bishop (Hailee Steinfeld) in this episode is even better than in the last one. Their fight scene together is pretty creative, albeit it does suffer from the usual cheap editing problem the show has been plagued with, but it's a relief to see Marvel trying to flex their action muscles by attempting to create action sequences that fit well within the television medium. The final fight between Clint Barton (Jeremy Renner), Bishop and the Tracksuit Mafia is fairly creative, with a barrage of trick arrows that are even more fun than the Pym Particle arrow of episode 3.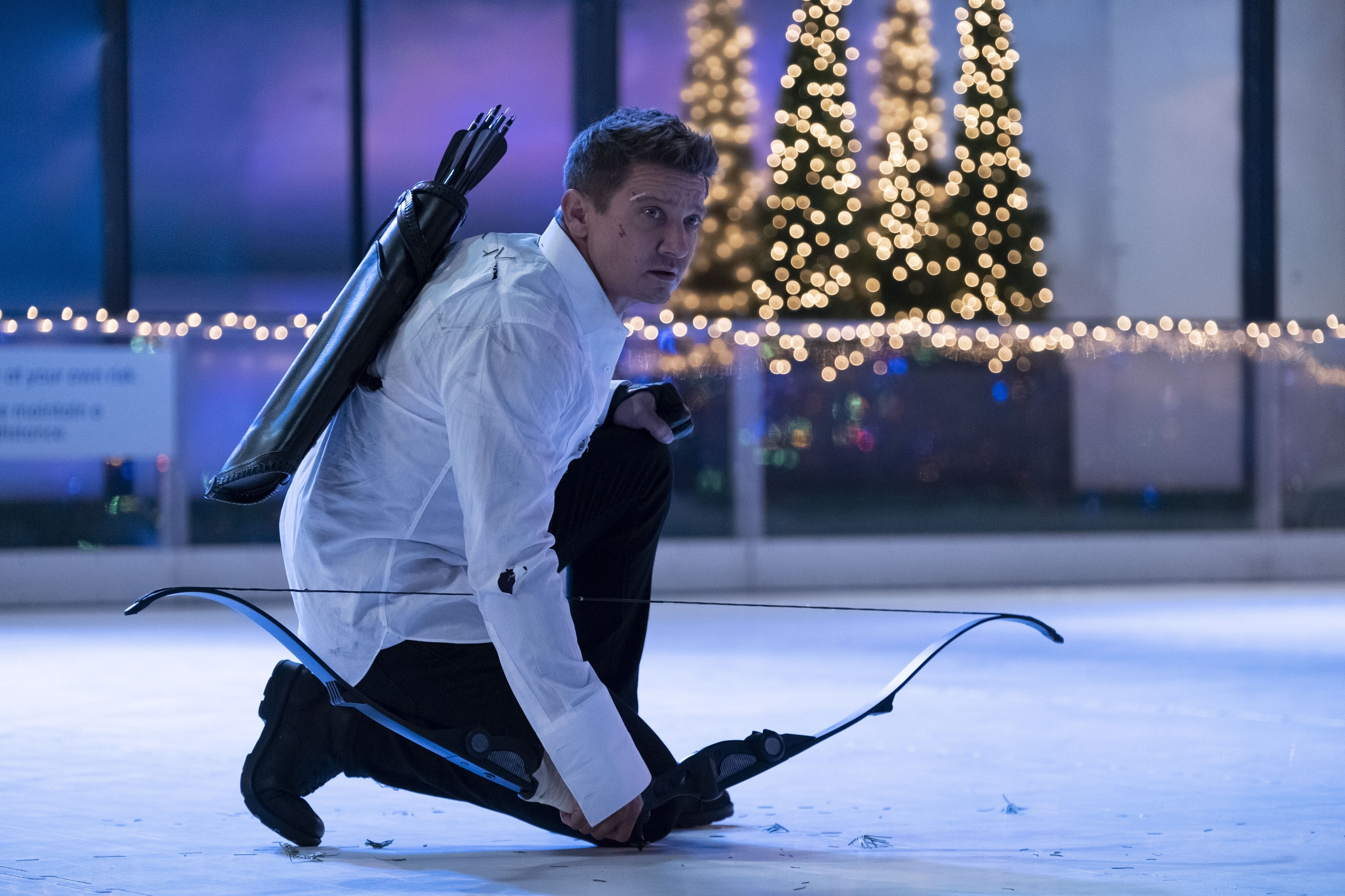 There's another Pym Particle arrow this time around and it produces an even bigger cathartic effect than the one in the third episode, due to its comedic nature. Thomas does heavily borrow from Home Alone here, setting up the Tracksuit Mafia as the bumbling wet bandits caught by an endless barrage of booby traps disguised in trick arrows. One even freezes your leg, the other releases an airbag, and one "very dangerous" arrow releases fireworks the likes of which you've never seen. It's understandable that the show wants to keep its "whoa!" moments for the finale, but building towards such a moment is incremental for the audience to become fully invested as the show goes along.
It's a shame that the plot never truly kicked into gear. We got a barely developed murder-mystery that quickly transformed itself into a game of cat-and-mouse between Barton, the Tracksuit Mafia, Echo, Yelena, and now Fisk whose motivations are unclear and has no clear-cut development between Barton, whom he never confronts, even though it is implied they met during the blip. He's only there for a (welcomed) reintroduction of his character and will definitely appear sooner than later in a future film or TV project. As such, the action feels unfulfilling because the stakes feel non-existent and the constant cat-and-mouse between characters are exhausting. There was definitely more that the series could've explored, if there were more episodes to cover, but it chose not to and deliver a backdoor pilot for Kate Bishop, Maya Lopez and a reunion between Charlie Cox and Vincent D'Onofrio.
I won't lie. Seeing Charlie Cox as Daredevil and D'Onofrio's Fisk in a proper MCU project together again has me more excited than anything multiverse-related Marvel is now developing, including the grand return of Sam Raimi with Doctor Strange in the Multiverse of Madness. It's the contained and smaller-scale stories in the MCU that are usually better than their large ensemble films filled with CGI-heavy action sequences, though Avengers: Endgame was incredible.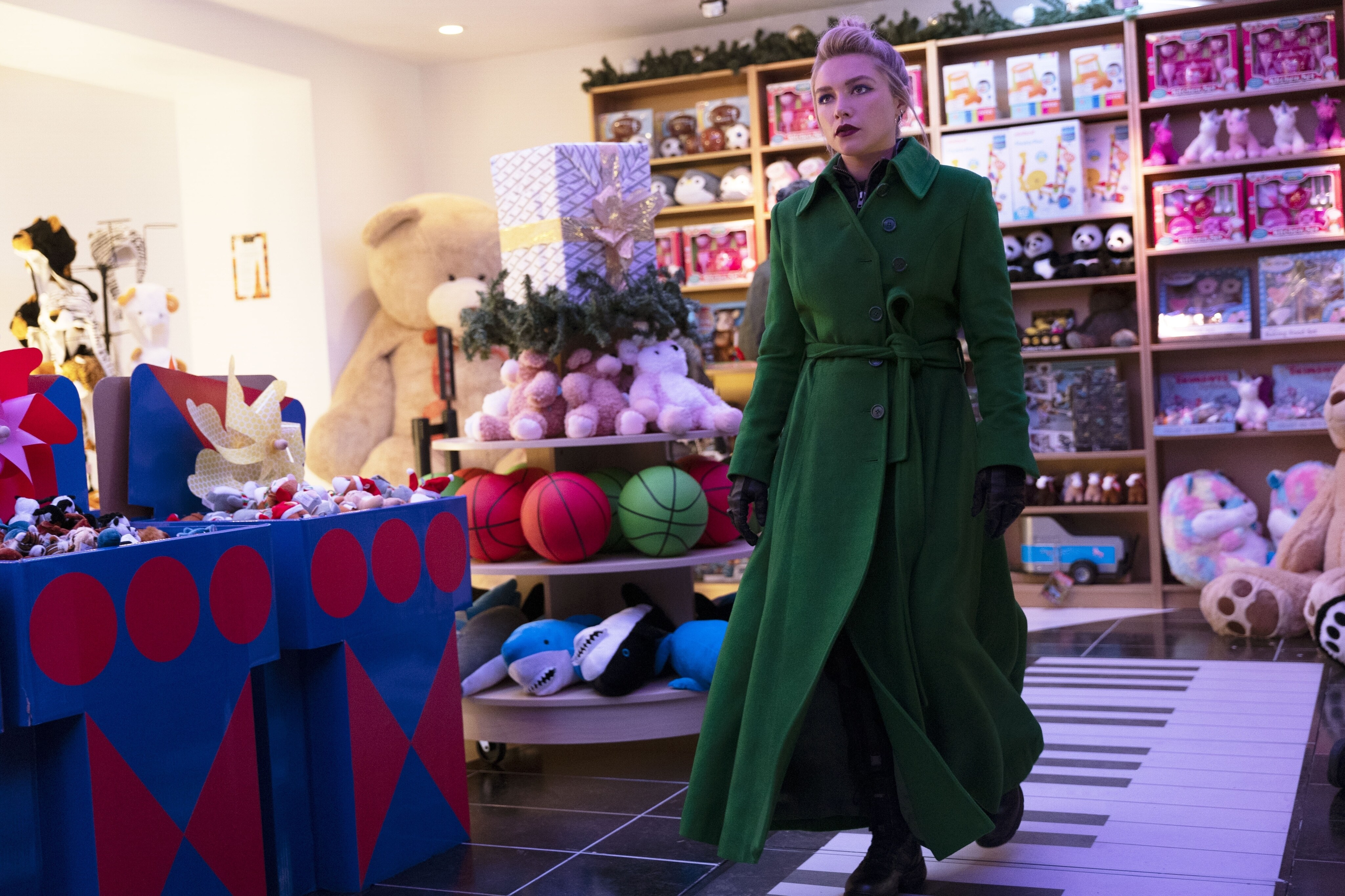 And while the last episode of Hawkeye certainly ended the series on a high note, the overall viewing experience wasn't without its flaws. Longer episodes and a more focused plot could've made this show an all-timer for Marvel, but it unfortunately didn't seem interested in doing any of that. And if this is going to be Jeremy Renner's last appearance as Clint Barton, he unfortunately goes out on quite the whimper after delivering his best performance of the character in Endgame. The series promised to explore his past as Ronin, and give closure to Barton's time in the MCU, but does very little of that and prefers to set up the next twenty or so series and films of the MCU.
During Disney's 2020 Investor Day, CEO Bob Chapek promised "quality, not volume" in the amount of content the company releases every year. However, it seems as though "volume" has trumped "quality" in the case of Hawkeye and some of the MCU's releases this year. Here's hoping that 2022 brings us even more incredible Marvel adventures, both on the big and small screen (and that Quebec reopens theatres sooner than later, hopefully before The Batman, so I can see Spider-Man in IMAX dammit!). For now, however, the Omicron variant is no joke. So please stay as safe and as healthy as you can be, go get your vaccines if that hasn't been done already and have a happy holiday season, with the hope that 2022 will mark the end of the COVID-19 pandemic and our (permanent) return to theatres.