This month, we're taking a look at this year's Oscar nominees and digging into their past work to find hidden gems that you may have overlooked, or specific credits that may have influenced their Oscar-nominated work this year.
This year's Best Supporting Actor nominees run the gamut from a Tony-winning actor who is also nominated this year for Best Original Song to a Navy veteran who served two tours in Vietnam and has been acting in bit parts in film and television since 1987 getting his first breakout role. These five men have traced five very different paths to success over the course of their careers, and each are relative newcomers to the Oscar race, some being here for the very first time.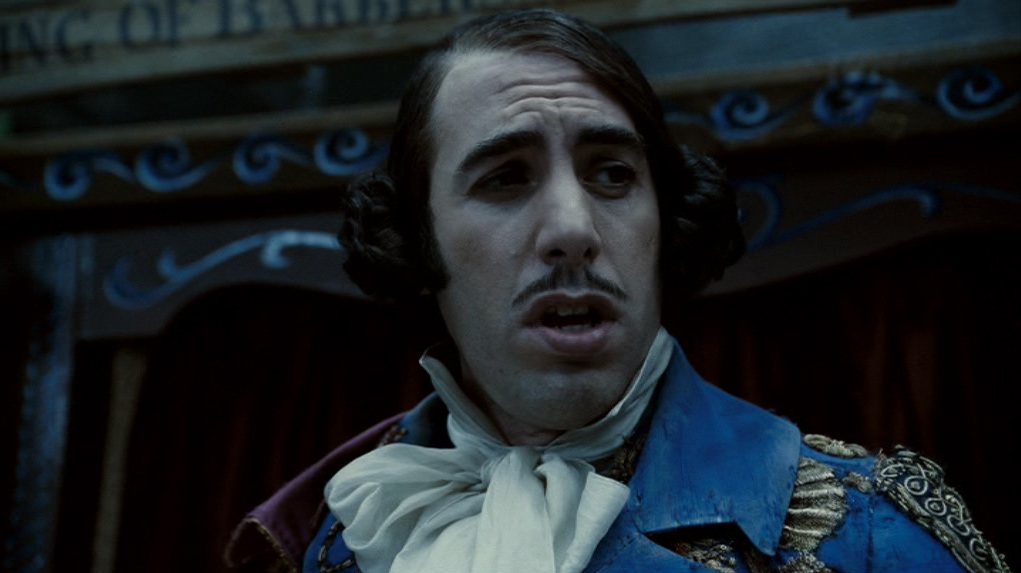 Sacha Baron Cohen
Nominated for: The Trial of the Chicago 7 (also nominated for Best Adapted Screenplay for Borat Subsequent Moviefilm)
Previous nominations: Borat: Cultural Learnings of America for Make Benefit Glorious Nation of Kazakhstan (Adapted Screenplay, 2006)
Hidden gem: Sweeney Todd: The Demon Barber of Fleet Street (2007)
Sacha Baron Cohen is a man of characters. Making his debut on the English soap Eastenders in 1988, the actor broke out big time with Da Ali G Show, a satirical comedy series where he played several characters, including the origination of his iconic Borat Sagdiyev. A year after Borat's first cinematic adventure, people were a bit surprised when Tim Burton cast Cohen as Signor Adolfo Pirelli in the musical Sweeney Todd: The Demon Barber of Fleet Street. Cohen, however, proved that he had more to offer the world than just shocking satirical comedy. His role as Pirelli may be brief, but he makes a lasting impression, dazzling audiences with his singing voice as well as the way that he snugly fits his comedic sensibilities into the Burton tapestry. He would repeat this technique of taking on a small role for a big name director in an Oscar-certified property with his parts in Hugo and Les Misérables, further demonstrating that Cohen is as shrewd about his brand as he is his evisceration of the culture's thinly hidden bigotry. Cohen always knows what he's doing when he takes on any role, even if we might question it at first.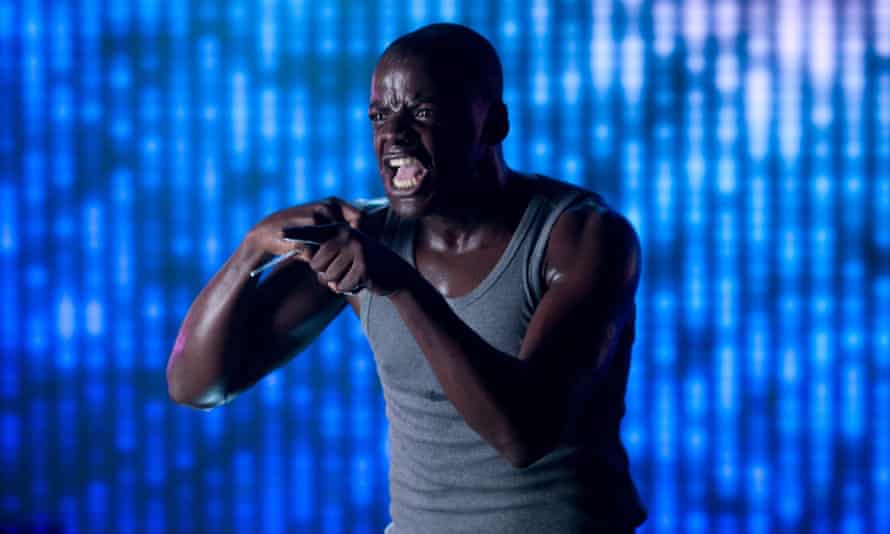 Daniel Kaluuya
Nominated for: Judas and the Black Messiah
Previous nominations: Get Out (2017)
Hidden gem: Black Mirror – "Fifteen Million Merits" (2011)
Born in London to Ugandan parents, Kaluuya, like Cohen, got his big break on British television. For Kaluuya it was as Posh Kenneth on the soap Skins, a series for which he also wrote two episodes. While he charmed as Kenneth, it wasn't until his appearance in an early episode of the nightmarish series Black Mirror that the actor really demonstrated that he's one of the best actors of his generation. In the second episode of the show, titled "Fifteen Million Merits", Kaluuya not only showed the visceral quality he can bring to a role, he also helped establish Black Mirror as a must-watch program that would haunt viewers for days after each episode. As Bingham "Bing" Madsen, the actor channels the kind of rage against the machine intensity that won Peter Finch an Oscar for his role in Network, delivering quasi-sermons on an American Idol type program in this terrifying future where the more you degrade yourself the more views you give. That palpable rage that Kaluuya possesses in the role is something that he's channeled into other parts, including his revolutionary performance as Chairman Fred Hampton in Judas and the Black Messiah, with both performances also demonstrating the humanity that he brings to every performance.
Leslie Odom Jr.
Nominated for: One Night in Miami (also nominated for Best Original Song)
Previously nominations: None
Hidden gem: Person of Interest (2013-2014)
Out of all five nominees in this category, Leslie Odom Jr. is the one you can most likely see achieving an EGOT, and it's probably not going to take him too much longer to get there. A Tony and Grammy winner for his part in the Broadway production of Hamilton, Odom Jr. is already halfway there, and even if he can't beat Kaluuya for the win here there's a very real shot that he can still walk away from Oscar night with a win for Best Original Song, putting him one step away from the achievement. While the actor has primarily until now been known as a star of the stage with only a few film credits, he has made an impression in various television programs, including his role on the CBS procedural Person of Interest. Appearing in eight episodes of the long-running show, Odom Jr. makes his mark as one of the mysterious leaders of a sinister organization known as Vigilance, introduced in the series as a kind of freedom-fighting group advocating for personal privacy. While the plot mechanics of his role are one of the points where Person of Interest can get too knotty to keep up with, you always know what you're supposed to be feeling when Odom Jr. is on screen – whether it's fear, fury, or the paranoia that maybe our heroes aren't as heroic as we thought. Odom Jr. is an actor who always has you leaning in, eager to hear what he's going to say next.
Paul Raci
Nominated for: Sound of Metal
Previous nominations: None
Hidden gem: Parks and Recreation – "The Possum" (2010)
Many of us were amazed this year seeing Paul Raci on screen for the first time, delivering a knockout performance as Joe in Sound of Metal. Or, at least, we thought we were seeing him for the first time. The truth is that if you've turned on a television in the last 30 years, you've probably seen Raci in something. The actor has had episodic roles in series ranging from Baywatch to CSI to Scrubs and, most recently, the FX series Baskets. He's often playing characters with names like "Homeless Man" or "Drunk Guy", but one role where he really stands out is in his one episode character of Eugene on Parks and Recreation. In the second season (the best season) episode "The Possum", Leslie Knope (Amy Poehler) describes the workers at animal control as "a bunch of burned out morons", and when she goes to their office, wouldn't you know it, there's Paul Raci front and center behind the desk, very effectively playing a burned out moron. Even if we didn't know Raci then, you can feel his expert comedic timing, his naturalness on camera, and the sense that this guy has something that maybe casting directors haven't quite realized the full potential of yet. Darius Marder saw that potential and allowed all of us to witness a star being born in the 73-year-old Chicago native, a face we will hopefully be seeing plenty more of on our screens for years to come.
LaKeith Stanfield
Nominated for: Judas and the Black Messiah
Previous nominations: None
Hidden gem: Short Term 12 (2013)
The surprise heard around the world on Oscar nomination morning was LaKeith Stanfield's name in Best Supporting Actor, a move that made everyone question, "Who the hell is the lead in Judas and the Black Messiah?". While this nomination will baffle Oscar analysts for decades to come, there is one resounding truth at the end of it all – we are living in a more just world now that LaKeith Stanfield is an Oscar nominated actor. His remarkably complex, empathetic portrayal of the anguished William O'Neal in Judas and the Black Messiah is just another reminder that Stanfield, like his co-star Daniel Kaluuya, is one of the strongest actors working today. Every time you see Stanfield appear on screen you know that you are in for something special, something unique, something that you're going to remember. This experience dates all the way back to his first feature role, playing the part of Marcus in Short Term 12, Destin Daniel Cretton's feature adaptation of his own short where Stanfield played the same role. Short Term 12 has become an almost comically impressive launching pod holding early knockout performances from so many actors who would go on to huge things (Brie Larson, Rami Malek, Kaitlyn Dever, etc.), and with all of that talent surrounding him, Stanfield might still be the MVP of the movie, bringing so much grace and empathy to a part that could have been a patronizing stock character so often written down to in a movie like this.