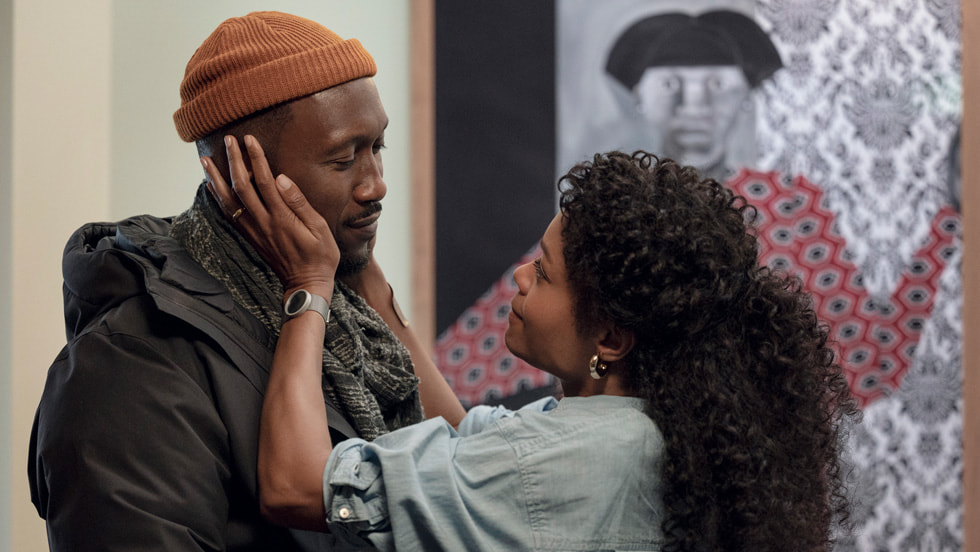 Apple Original Films has released the first look into its new science fiction drama entitled Swan Song. The film starts Academy Award winner Mahershala Ali in the leading role about a dying man who wishes to have himself replaced with a clone so his family will never know of his passing. The cast is rounded out by other top talent such as Glenn Close, Naomie Harris and Awkwafina.
For her part, Glenn Close plays the scientist that heads the cloning of Ali's character while Naomie Harris plays Ali's wife. The film is written and directed by Benjamin Cleary, best known as the writer and director behind the 2015 short film Stutterer, which won the Academy Award for Best Live Action Short Film at the 88th Academy Awards.
The film is scheduled to have a limited theatrical release as well as streaming on AppleTV+ starting on December 17th. The film joins other Apple films such as CODA, The Tragedy of Macbeth and Finch as possible awards contenders for the new studio.
See the trailer for Swan Song below: