The first posters and trailer have been revealed for the highly anticipated House of Gucci, one of the potential major contenders in this year's award season.
Five separate character posters have been revealed for the upcoming film. The posters show the five main actors in the film, including the following: Lady Gaga, Adam Driver, Jared Leto, Jeremy Irons, and Al Pacino.
You can see the official posters here: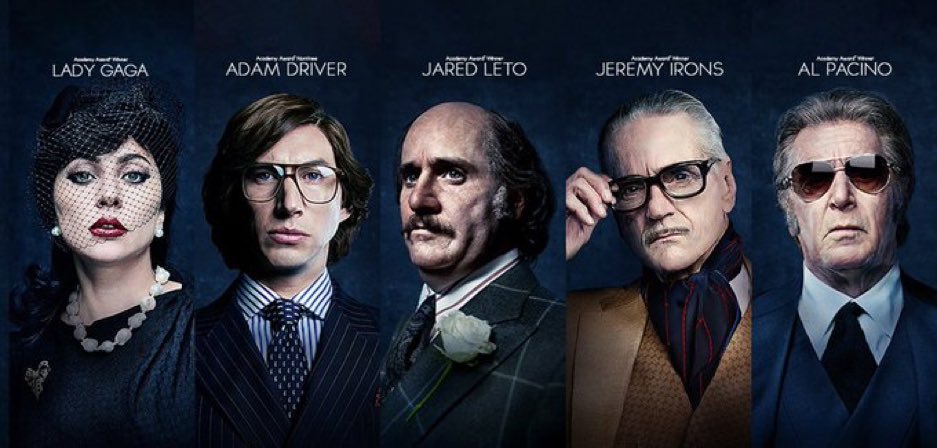 Here is a quick synopsis of the film: the story of how Patrizia Reggiani, the ex-wife of Maurizio Gucci, plotted to kill her husband, the grandson of renowned fashion designer Guccio Gucci.
With Ridley Scott directing and the cast that is lined up to star, it is no surprise that this is a film lining up to be a big awards contender. This appears to be a film that will not only garner numerous above-the-line categories but should also perform well in the likes of Costume as well as Makeup & Hairstyling categories. These posters and the first trailer help solidify that idea for sure.
You can watch the first trailer for House of Gucci here: