*Warning: This piece contains spoilers for episode four of Hawkeye*
Hawkeye is the first MCU TV show, so far, to contain a payoff from one of the feature films. It started with the introduction of Valentina Allegra De Fontaine (Julia Louis-Dreyfus) in The Falcon and the Winter Soldier, so she could appear in Black Widow and deliver instructions to Yelena Belova (Florence Pugh) to track down the man responsible for her sister's death. And now here we are, with Yelena appearing during the episode's exciting climax, which is definitely the best action set piece crafted in the show so far, but that's likely due to the sole fact that the Black Widow's fight moves are hella precise and kinetic.
Now, this happens during the end, and it's the best part of an otherwise forgettable episode, where Clint (Jeremy Renner) furthers the bond he has with Kate Bishop (Hailee Steinfeld) while seemingly being more protective this time around, because her mother (Vera Farmiga) will not allow him to be responsible for her death. Barton feels guilt in Eleanor's plea, because, in part, Kate's willingness to complete the mission until the bitter end reminds her of Natasha Romanoff (Scarlett Johansson). And there are a few parallels with Barton's relationship with the Black Widow that can be drawn during the climax, especially when Maya (Alaqua Cox) causes her to fall down the roof with a grappling hook, and Barton cannot lift it. This moment is a direct callback to Natasha's sacrifice in Endgame, where Barton didn't want to let go, but didn't have a choice.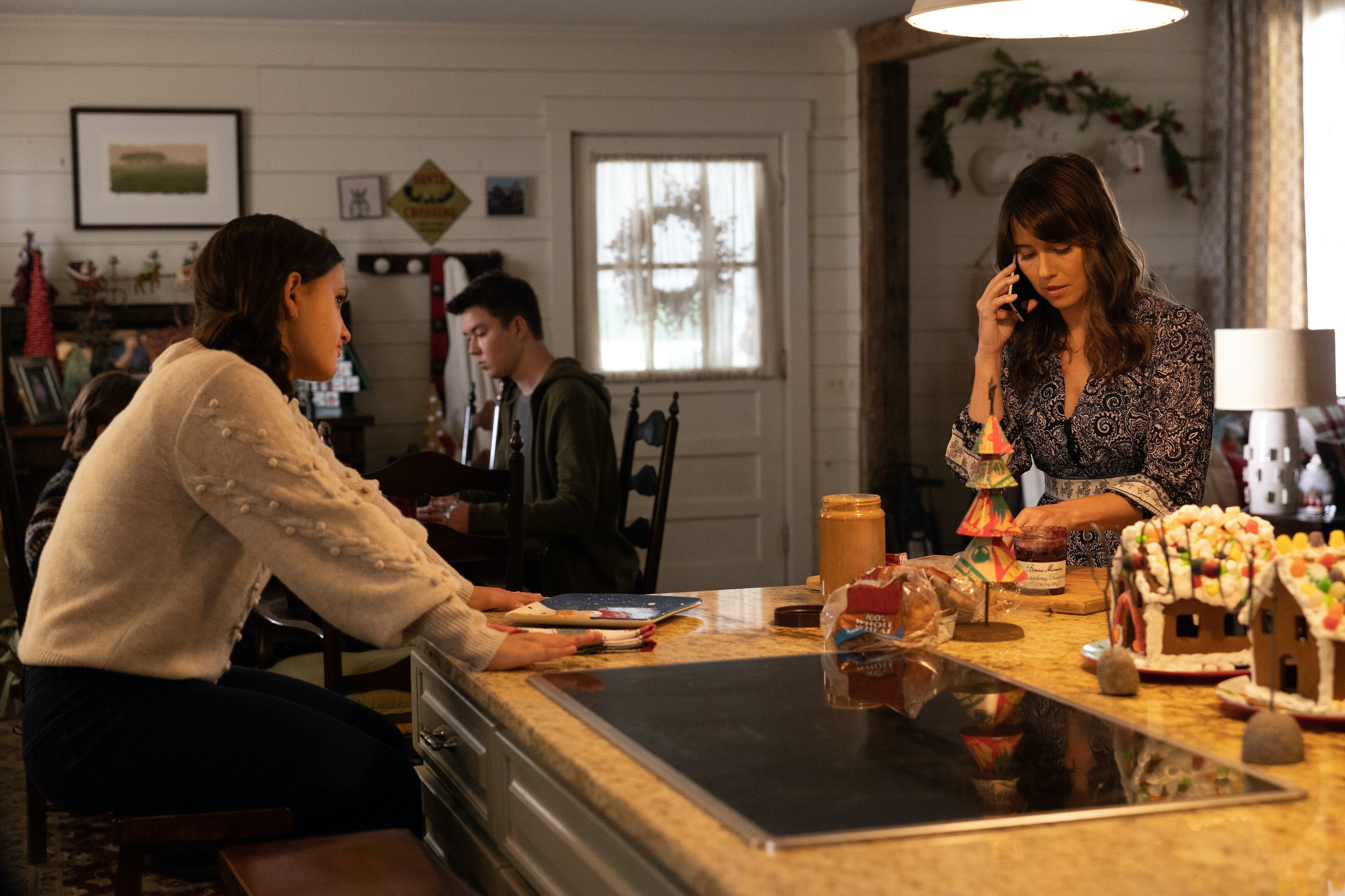 It's in that moment where he believes Kate should go home because he doesn't want her to become implicated past the point where her life will be in danger (so a giant arrow wasn't dangerous, but suddenly a Black Widow assassin is?) This moment also recalls Tony Stark (Robert Downey Jr.)'s relationship with Peter Parker (Tom Holland), who, at the beginning, was very reluctant to give him free rein on his suit and doing "grown-up" stuff, because he was afraid of him getting seriously injured, or worse, kill.
Even worse, he couldn't protect him when he needed to the most, against Thanos (Josh Brolin), which caused him to disintegrate along with half of the population. Barton feels the same way towards Bishop–and while her personality is good enough to keep him in high spirits as he waits to return to his family, he does not want her to get involved further than what she knows, especially with a Black Widow coming into play.
The story doesn't move forward in this episode, aside from the shocking (but not really) revelation that Jack Duquesne (Tony Dalton) launders money for the Tracksuit Mafia. But we don't know anything else about him, or how this will implicate him in future episodes. And there's reason to believe that Duquesne may be impervious to whatever's going on. The show may do the ol' switcharoo and reveal that Eleanor is actually the one laundering money to the Tracksuits and has a deep connection with Wilson Fisk (Vincent D'Onofrio), who has once again been teased multiple times.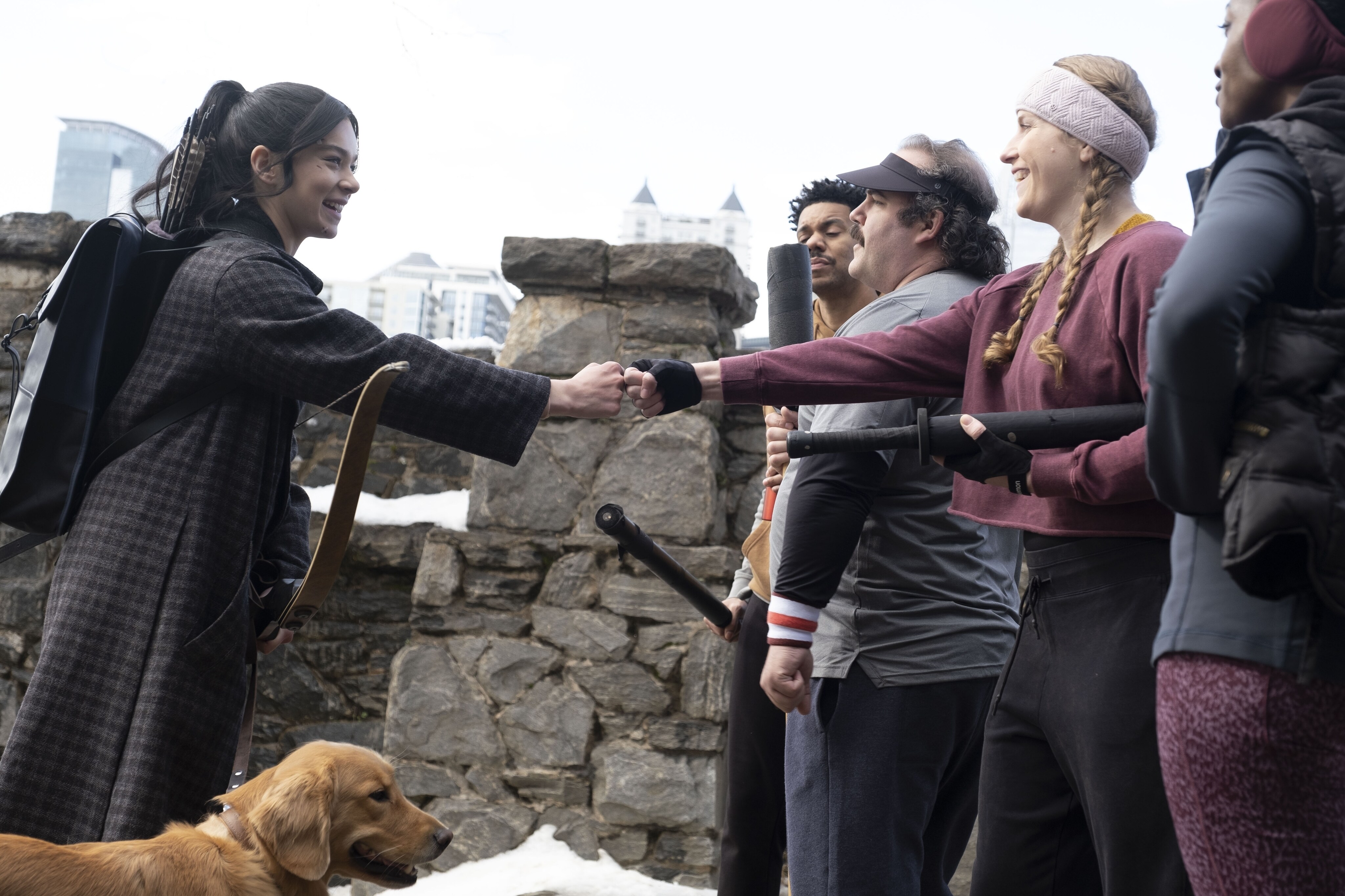 Now, this is major speculation, and a pure FAN THEORY (even if we shouldn't be doing this), but it can definitely happen. The Falcon and the Winter Soldier made Sharon Carter (Emily VanCamp) The Power Broker (it made no sense, by the way), so anything is possible, and seems more plausible than framing a guy you can't trust from the very beginning who actually becomes a hero during the 3rd act. It happened way too many times in movies/TV for it to become a recurring trope.
There are only two episodes left in Hawkeye, and it only feels like it's just getting started. The episodes are too short for the plot to actually get moving, and it only feels like it's filling time before it inevitably reveals who the show's big bad really is, without an emotional connection with the viewers. Maya wants to track down the Ronin, which has detrimental effects to the Tracksuit's operation and makes the guy upstairs allegedly angry. That's great and all, but it doesn't feel like it's cohesively building up towards an actual payoff with its grand reveal (Kang was one heck of a payoff, Kingpin only feels like pure fan service). Was Hawkeye just a backdoor pilot for Kingpin's inclusion in the MCU? If so, it feels rather disappointing.
The episode's runtime, unfortunately, permits minimal development through the story and the characters, and it never feels like it's building towards the next logical step in the series. Yelena should've likely gotten introduced in last week's episode because it feels as if they're going to rush things with character development as of next week. And while it's great to see transmedial storytelling play out in a way that most Agents of S.H.I.E.L.D. fans dreamed would happen, there's still a legitimate plot missing for the show to be something truly engaging. It's a great distraction before No Way Home comes out, but it's not as great as other Marvel shows. Here's hoping episodes five and six kick major ass.